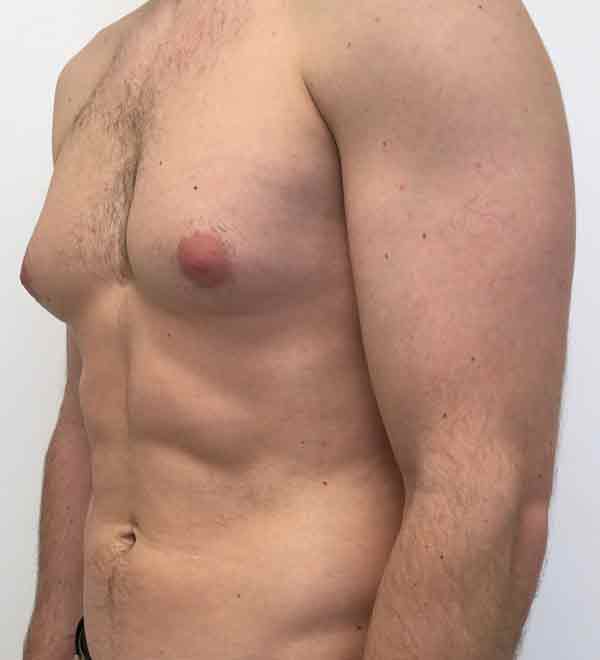 Gynecomastia surgery in Nagpur is an elective cosmetic procedure that reduces the size and improves the appearance of overgrown breast tissue in men.
Men who are uncomfortable with their breasts may undergo a procedure called gynecomastia surgery to reduce enlarged breast tissue. If enlarged breasts are noticeable and bothersome even after initial treatment or observation, your plastic surgeon in Nagpur may recommend surgery.
Medically necessary breast reduction surgery is unlikely to be successful in relieving pain and any symptoms (such as a rash) associated with excess breast weight if enough breast tissue is not removed. The treatment, whether ultrasound-assisted liposuction alone or skin removal, depends on the amount of excess breast tissue and skin, as well as the degree of fibrosis of the fat in the male breast.
If the volume to be reduced is large and/or if the skin is poorly elastic or if the breasts "sag", a different approach may be required to remove the excess skin. If the increase is mainly due to adipose tissue and the overlying skin is tight, volume reduction with liposuction is possible. If the breast augmentation is mainly caused by excess fatty tissue, liposuction may be performed through small incisions to remove excess fat.
This combination of liposuction and cartilage razor with suction can completely cure male breast enlargement by making a small incision in the chest, avoiding large scarring on the chest. Gynecomastia surgery in Nagpur removes excess fat and glandular tissue to restore a flatter, firmer, and more masculine breast contour. Gynecomastia is one of the easiest cosmetic procedures, but achieving great results requires a skilled approach that can only be delivered with specialized training and experience.
Potential physicians should be carefully screened to find a cosmetic surgeon who can safely perform male breast reduction surgery and achieve the desired results. By choosing a certified plastic surgeon in Nagpur, you can have peace of mind knowing that your procedure will be done in an accredited surgical center. Patients who are male transgender women can also undergo the procedure, and almost anyone in good health will be a candidate for the operation.
The extent of gynecomastia surgery in Nagpur at ICON Hospital will depend on the amount of breast tissue and fat present on the breast, as well as the quality of the skin and the location of the nipple. Unlike surgery meant to treat breast cancer, gynecomastia surgery only removes the tissue needed to give the patient the look they want. Surgeons treat gynecomastia surgically by removing fatty and/or glandular tissue to reduce the size and shape of the breast.
Gynecomastia (gynecomastia surgery) is a procedure to remove excess fat, glandular tissue, and in some cases skin, to make the breasts look flatter and firmer with a more classic male silhouette. At ICON Hospital, we offer male breast reduction surgery in Nagpur with gynecomastia.